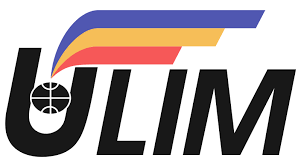 Free International University of Moldova

Free International University of Moldova http://cci.ulim.md/about-ulim-515
Faculty of International Relations, Political Science and Journalism
Center for European Studies
The Faculty has for years developed active participation in a wide range of international programs and both students and staff have benefited from international experiences.
Over the last 5 years, the Faculty has sent abroad students (BA and MA levels) to partner universities in Romania, Poland, Lithuania, France and Spain under the Erasmus + program. The Faculty members teach in English, Romanian and Russian languages. They have a valuable international experience, participating in Erasmus + teaching and training mobility, but also coordinating other projects. The Faculty coordinated on the national level the TEMPUS INOTLES project (Innovating Teaching and Learning of European Studies) focused on faculty's master program on International Relations/European Studies; the BSUDRA project (Black Sea Unity and Diversity in the Roman Antiquity) under the Joint Operational Program `Black Sea Basin 2007-2013`. On a yearly basis the faculty organizes the conference focused on the post-communist region History, Politics and Society in the post-Soviet Eurasia
CEEPUS Coordinator: Ludmila Coada, PhD (associate professor and coordinator of the Center for European Studies)
Ludmila Coada is a historian who teaches courses like the Comparative Politics of the Post-Soviet States; European Integration; EU Foreign Policy; European Union Enlargement and Neighbourhood). Ludmila's areas of interest and expertise include Bassarabian history/Bassarabian Zemstvo, soviet and post-soviet history and politics, Moldovan foreign policy and European Union's Neighbourhood Policy/ Eastern Partnership.