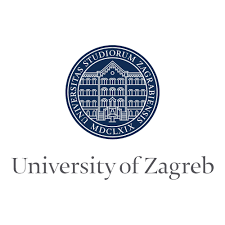 University of Zagreb

Faculty of Humanities and Social Sciences,

Department of Sociology https://web2020.ffzg.unizg.hr/international/about-fhss/

Faculty of Humanities and Social Sciences University of Zagreb (FHSS), organized through 23 departments and 125 chairs, is the largest higher education institution in Croatia which carries out research activities and executes university programs in the field of humanities and social sciences, as well as a significant cultural institution with a great impact on Croatian culture and society.
Faculty has over 60 bilateral agreements signed with partner universities which regulate different types of cooperation, such as exchange of scholars and students, work on subjects and projects of common interest, joint publications, exchange of information and other activities in order to improve the academic and scientific networking.
The Department of Sociology at the FHSS was founded in 1963, remaining till today the largest sociology department in Croatia. Today, the Department consists of the following eleven chairs – general and theoretical sociology, special sociology, methodology, sociology of education, social anthropology, military sociology, social ecology, sexology, sociology of gender, urban sociology, and migration and ethnic studies. There is a single or double major three-year undergraduate and two-year graduate study, along with a new doctoral study in sociology, carried out in cooperation by six scientific and educational institutions in Croatia. Currently, the employees of the Department manage editing of three scientific sociological journals; Polemos – journal of interdisciplinary research on war and peace, Social Ecology – journal for environmental thought and sociological research, and Croatian Sociological Review.
Some projects that the FHSS has recently participated in include: Developing a new curriculum in Global Migration, Diaspora and Border Studies in East-Central Europe (GLocalEAst); Rediscovering "NewEurope" – On-Wheels summer school for Balkan/Central and Eastern Europe trans-border history and politics (ReNewEurope); Forced displacement and refugee-host community solidarity (FOCUS).
CEEPUS Coordinator:  Drago Župarić-Iljić (assistant professor at the Department of Sociology)
Drago Župarić-Iljić is a sociologist teaching courses on migration, ethnic relations and socio-demography. His research interests include topics within interdisciplinary fields of migration, ethnicity, population and environmental studies.
To find out more about Drago: https://www.researchgate.net/profile/Drago-Zuparic-Iljic