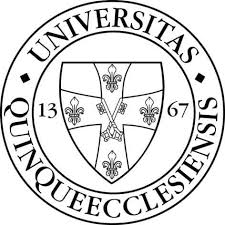 The Department  started working in 1994 with a political science specialization programme, then, it got its accreditation by the Ministry of Education in 1999. Our postgradual programme was launched in 2000, based on the well-established research on local and regional governments. This programme has become one of the main profile elements of the faculty's Interdisciplinary Doctoral School.
The department is one of Hungary's highly granted research workshops on the topics of local societies, international relations, European integration, and the sole institution of Africa-related research. Our educational activity is based on a set of wide international collaborations. The department has  participated in the Tempus programme since 1991. From 1993 three of its  lecturers participated in the European Commission's Jean Monnet Programme. In 2012 the department was awarded the "Jean Monnet Centre of Excellence" "Borderless Europe".
Since 2013 we have been participating in a new MA programme with the participation of four Visegrad Group universities: the Jagiellonian University in Cracow (the coordinator of this programme), the Masaryk University from Brno, and the Matej Bel University from Banska Bystrica. In 2019 the department hosted the annual CEPSA (Central European Political Science Association) conference. Aside of the Border and Regional Studies Network the department is also a partner of the second CEEPUS network: Europe from the Visegrad and West Balkan Perspective. Each year our department organises summer school with the participation of the CEEPUS network students. Since 2020 a new e-journal has been published twice a year under the title: Pólusok.
CEEPUS Coordinator: Andrea Schmidt, PhD (associate professor at the Department of Political Science and International Studies, Faculty of Humanities and Social Sciences)
Andrea Schmidt specializes in international political economy and comparative political studies. She is an author of several articles and book chapters related to post-soviet region focusing on borders and space in Central Europe, the Visegrad Group. She is a visiting lecturer at the Josai Institute for Central European Studies of the Josai International University in Tokyo and visiting lecturer at the Ivan Franko National University in Lviv. She is the member of the scientific board of joint MA programme: Europe from the Visegrad Perspective