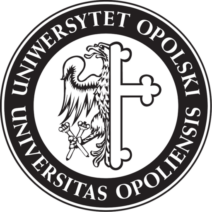 University of Opole

Faculty of Political Science and Social Communication
The Institute of Political Science and Administration of the University of Opole in Poland is a strong regional academic community providing expertise, new ideas and cadres for regional political and economic institutions. It was established in 2004 and currently employs more than 30 political scientists.
The distinctive asset of the Institute is its attractive location in one of the multicultural regions of Central Europe. Opole Voivodeship, as an area of socio-cultural borderland, attracts with its cultural diversity and offers interesting material to conduct research. This co-existence of four cultures: Polish, Silesian, German and Czech has an important impact on the research profile of the Institute of Political Science, but members of our academia reach beyond the regional realities, focusing they scholarly attention also on countrywide and international issues.
The Institute has special interests and expertise in border and regional studies. It is the main coordinator of the Border and Regional Studies Network. It publishes peer-revieved and open access journal Border and Regional Studies. The institute's academics participate in research projects devoted to regional and border issues like Regional Multiculturalism and Quality of Governance. Diagnosis of the situation in the Opole province (grant from the National Science Center), Non-competitive elections at the communal level as peculiarity of local democracy in Poland (grant from the National Science Center), Analysing Cross-border Co-operation in Visegrád Group countries (grant from the National Science Center), Pradziad School Network(grant from the Euroregion Pradziad).
CEEPUS Coordinator – Bartosz Czepil
bczepil@uni.opole.pl
Bartosz Czepil (PhD) is a political scientist and sociologist whose scientific interests focus mainly on corruption, anti-corruption and quality of governance embedded in the local and regional contexts. His recent research are focused on corruption and accountability mechanisms at the local level in Poland.
To find out more about Bartosz http://politologia.uni.opole.pl/en/dr-bartosz-czepil/