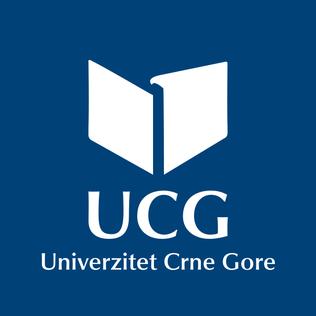 University of Montenegro
The University of Montenegro is the oldest and largest higher education, scientific and artistic institution in Montenegro. The University of Montenegro was founded on April 2nd, 1974, in Podgorica. The University is comprised of 19 faculties and three scientific institutes, with almost 17,000 active students. The headquarters and main campus of the University is in Podgorica, with other campuses located in other Montenegrin towns – Nikšić, Cetinje, Kotor, Igalo, Bar, Bijelo Polje and Berane. The University of Montenegro has signed more than 137 bilateral cooperation agreements with universities from 39 countries around the world. The University of Montenegro is an integrated public university, organized according to the principles of the Bologna Declaration, with curricula harmonized with those at the most respected European universities.
Faculty of Political Science is one of the youngest Faculty units at the University of Montenegro. Three following departments exist at the Faculty on bachelor level: Politics – International Relations, Media Studies and Journalism, Social Politics and Social Work. Montenegro is a country that belongs to one of the border regions, Balkan region. This is one of the main reasons why Faculty of Political Science is very interested in researching topics and issues related to border countries and other border territorial units. One of our Faculty's goal is to research and understand geopolitical, legal, sociological and other specific characteristics of border societies. That's why many courses at Faculty of Political Science have been created to help our students to achieve that goal. The issues of border countries have been researched within international relations courses, security studies, ethnic and national identity studies, ethnic conflicts management course and other similar courses. Most of these courses are part of Politics-International Relations department, both on undergraduate and master level of studies.
CEEPUS Coordinator: Danijela Vuković-Ćalasan, PhD (associate professor at the Faculty of Political Science)
Danijela Vuković-Ćalasan is an associate professor and vice dean for international affairs at the Faculty of Political Science. In her research work she is interested in ethnic and national relations and identities, globalization, theory and politics of multiculturalism.