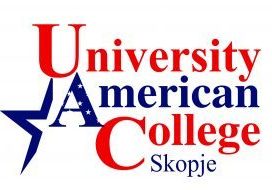 University American College Skopje

School of Political Science https://uacs.edu.mk/home/
The School of Political Science at the University American College Skopje is engaged in border studies both at the educational and research level. The bachelor study program in International Relations and Diplomacy offers courses which are linked with the concept, theory and practices of cross-border cooperation.
Students have the opportunity to study and analyze cross-border cooperation within the following courses: EU Structure and Institutions; Regional Autonomy and Local Government; Cross-border Cooperation Policies and Governance, Multiculturalism, Public Policy and International Security. Within the later, the students have the opportunity to learn about the operational concepts specific to the field of cross-border cooperation and using methodology specific to evaluation of cross border cooperation models in the EU, specifically at the EU's Eastern border. Once familiarized with methods and instruments specific to cross border cooperation evaluation, students can develop competences and the ability to offer solutions to improve cross border cooperation.
UACS has also published conference proceedings in a form of EBSCO and WoS references book entitled Borders, Imagined or Real. This volume provides an in-depth examination of the concepts of borders which over the years have been shown to have a strong presence and impact upon European societies, particularly with regard to their development and growth. It raises an awareness of the importance of the study of borders, and whether or not they are driven by territoriality or by government policy, through an investigation of their dynamic structures and elements.
CEEPUS Coordinator: Assoc. Prof. Marina Andeva, Ph.D
Marina Andeva, having also the position of researcher at the Institute of International Sociology of Gorizia (Italy), focuses its research on ethnicities, minorities and multiculturalism in state and regional context with particular focus on border regions and cross-border initiatives. She has been involved in research projects dealing with cross-border related issues from many aspects such as governance, cooperation mechanisms and political structures.